1st Degree: Murder-Mystery BL/Yaoi VN [UPDATED DEMO]
Rewards in Progress - Postcards Coming Up!!
---
POSTCARDS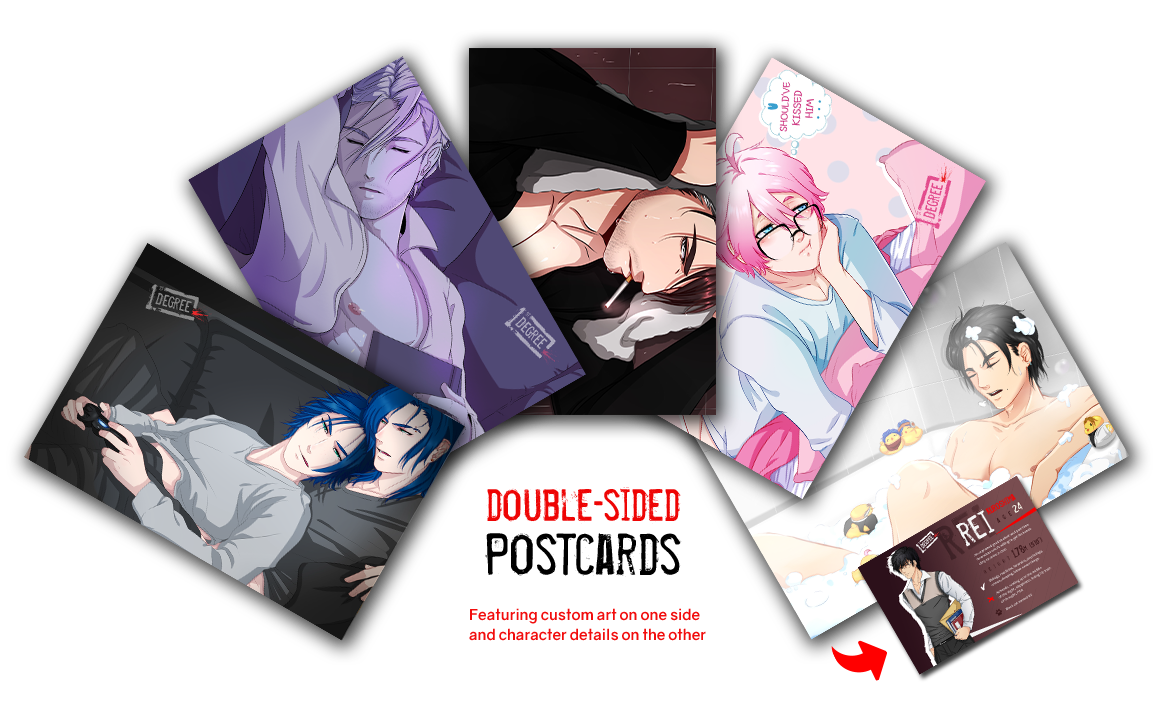 Rewards are finally in progress for 1st Degree's amazing backers! Double-sided postcards coming soon~ We'll ship them out as soon as possible. Make sure you check your mail for a colorful envelope in a few weeks~!
Next on our list are Voiced thank yous, the wallpapers, as well as the poster which will all be sent in late February to early March, so make sure you check your emails or your mail!
--------
Wondering about our progress on the game? Well right now we're finishing up the script and working on some amazing new outfits for the characters! Backgrounds are also in progress and we'll make sure to post a few here. Follow us on our social media or join our public discord if you'd like all of the updates! (Links on 1st Degree's campaign).
--------
As a side note, we'd like to wish everyone good luck in this upcoming school season!
--------
If you are interested in purchasing the postcards or any of the available add-ons (a few mousepads are still available), you can send us an email at parivalgames@gmail.com telling us which ones you're hoping to buy (located in the add-on section of our campaign).
Get 1st Degree: Murder-Mystery BL/Yaoi VN [UPDATED DEMO]