1st Degree: Murder-Mystery BL/Yaoi VN [UPDATED DEMO]
KS Completed! Thank you so much!!
---
We never thought we would make it this far so we just want to thank everyone from the bottom of our heart!!
We'll be sending out surveys in the next few days, so please make sure to answer them if you want your rewards.
We'll still be selling additional Rei 3D Butt Mousepads for $29 ($25 + $4 shipping and handling) for US buyers and $40 outside of US. Just send us an email at parivalgames@gmail.com if you're interested!
If you didn't get what you wanted before the KS ended, don't worry! We'll still be accepting Paypal pledges for the ADD-ONs. Please send us an email if you're interested in purchasing one of them.
Once again, thank you ALL so, so much for the support and for helping our Kickstarter succeed!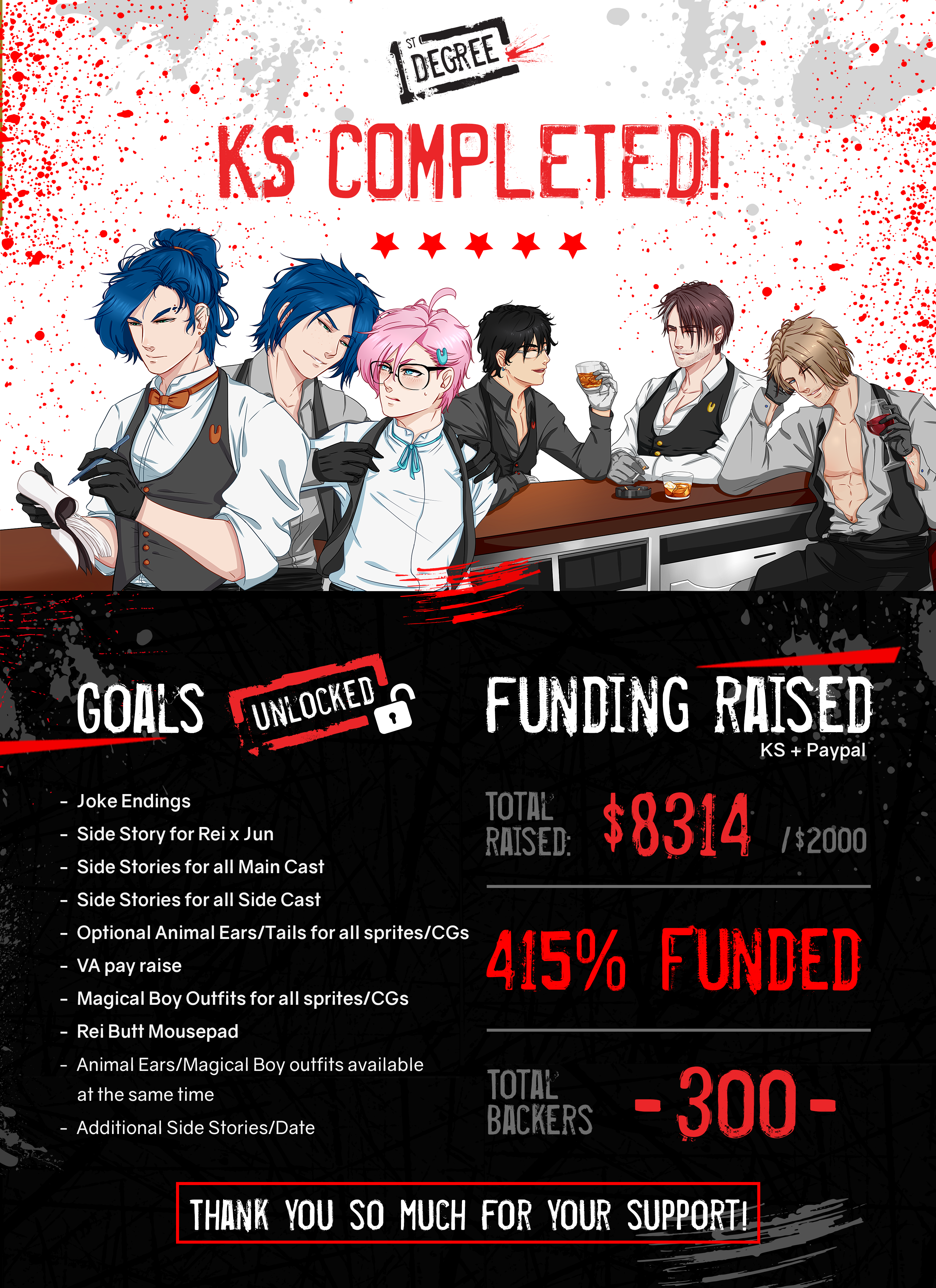 Get 1st Degree: Murder-Mystery BL/Yaoi VN [UPDATED DEMO]